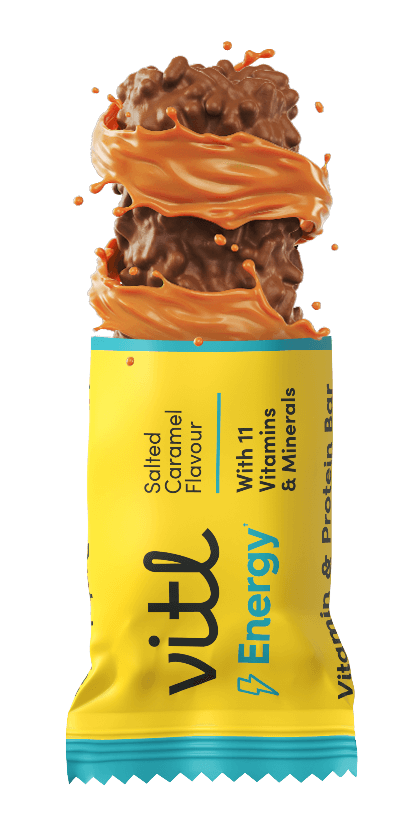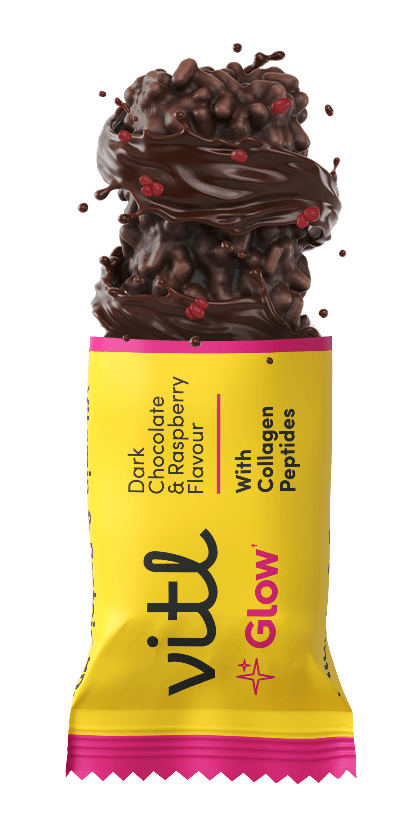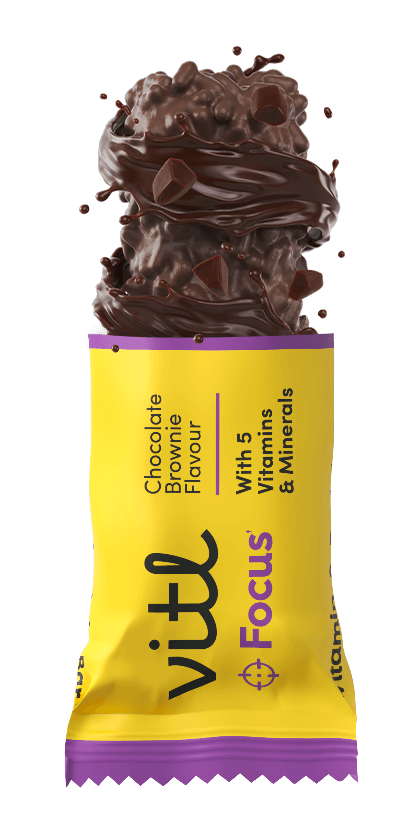 Meet the Vitl Vitamin & Protein Bars
14g of protein in every bar
Key vitamins to target your health goals
3 x delicious flavours
Which bar is best for you?
---
Whether you're always on the go, a total fitness fanatic, or looking to enhance your natural glow, there's a bar for you. Pick your vitamin perk and get the right nutritional boost for you and your daily needs.
It's time to up your snack game
---
We all know that to get the best out of you, you've got to put the best into you. That's why we've created a mouth-watering range of Vitamin and Protein bars, designed to help you feel 100%.
Packed with essential vitamins and wrapped in a heavenly concoction of chocolate-y goodness, it's the easiest way to get your nutritional fix, without compromising on taste.
Finally, a healthy snack that's as delicious as it is nutritious.
Tasty flavour
Non-GMO
Low cal
14g of Protein
Vitamin packed
So good, you can't beat it
---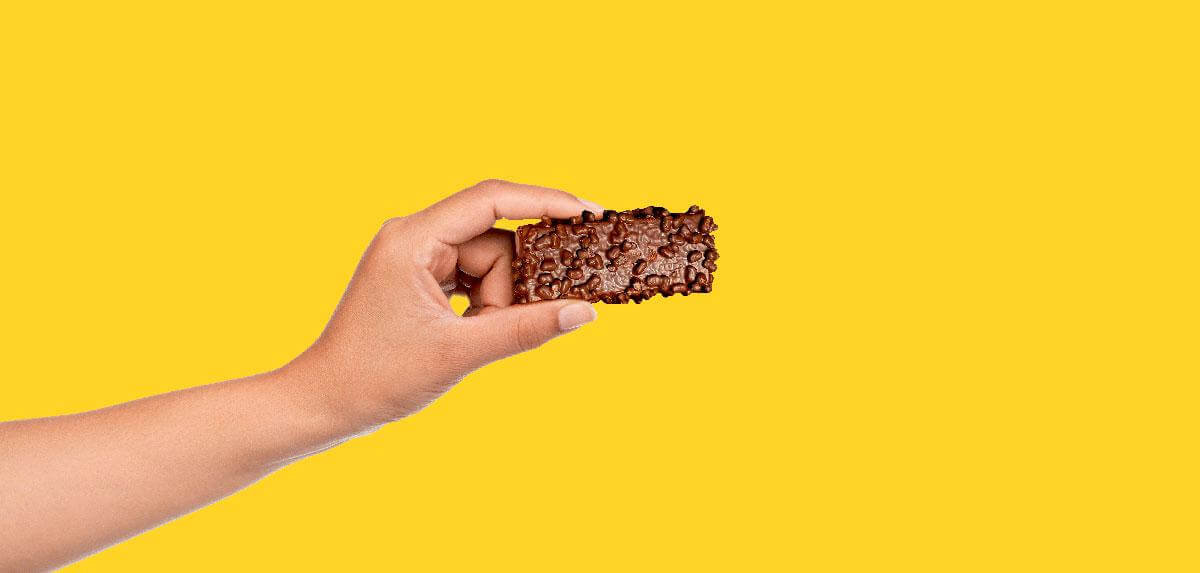 | | | Competitors |
| --- | --- | --- |
| Calories | < 150 | > 150 |
| Vitamins & Minerals | Up to 11 | Minimal |
| Sugar | 0.5 - 1g | Up to 13g |
| Fat | 5.5g | Up to 17g |
| Artificial Colours & Flavourings | Absolutely none | Some |
| Taste | Delicious | Good |
Still have questions?
---
How many bars should I consume a day?

We recommend taking one bar a day as some of the vitamins and mineral levels are significant. However, this will also depend on whether you are taking any other supplements. If you are taking daily supplements containing iron or zinc please drop us a message at hello@vitl.com so our in-house nutritionists can check your ideal serving size!

What dietary restrictions are there? Do they have any allergens?

Unfortunately our bars aren't vegetarian or dairy free as they contain collagen peptides sourced from bovine (a type of collagen that comes from cows) which is a highly absorbable form of this vital skin nutrient. They also contain milk for that delicious chocolate flavour. Our bars do not have any gluten or nut-containing ingredients, however they have been manufactured in a facility that handles gluten, nuts and peanuts. Therefore, we can't guarantee that they are gluten or nut-free.

When shall I take them?

Up to you! We recommend taking a bar daily in between meals, or when you feel you need a little boost. Since the bars are packed with 14g of protein they are also an ideal snack before or after a workout!

Do Vitl bars contain additives?

We have worked hard to make sure we only use the best ingredients that are safe. Our bars contain maltitol which is often used as a sugar substitute and is easily digestible compared to other sweeteners.

Do I need protein?

Short answer: yes! Protein is an essential nutrient that our bodies need to function. Far from the common assumption, we don't build muscle in the gym, we break it down during our workouts and then build it outside the gym. To do this, you need to have sufficient protein so your muscles grow stronger. What's more, protein is also used to produce hair, blood, enzymes, hormones and neurotransmitters. For example, the amino acid tryptophan is used to make serotonin, our 'happy' neurotransmitter. Ultimately, protein is found throughout the body and it's important for all of us.

Will these bars give me an upset stomach?

We are aware that some sweeteners may have laxative effects, but this doesn't need to be taken into consideration if serving directions are followed. However, if you do experience any unusual effects, please do get in touch with the team at: hello@vitl.com

Can I take them if I am on prescribed medication?

If you are taking any medication or suffer from a chronic disease, we strongly advise that you check with your GP or healthcare professional to ensure that the bars are suitable for you. This is because the bars contain significant amounts of certain vitamins and minerals that may interact with certain medications.
If you don't see your question then please get in touch here.
Why our customers love Vitl
"Really seeing a difference. Also love how convenient and great the packaging is. So straight forward with great results!"
Jess
"Vitamins have genuinely worked for me and I love that they are vegan. Very easy to tailor and the customer service is always quick and efficient!"
Molly
"I've tried various vitamin supplements over the years but this is the first where I've felt a measured but noticeable impact within the areas I highlighted to the VITL team. Recommend highly."
Ewan
Join the community at @vitlhealth