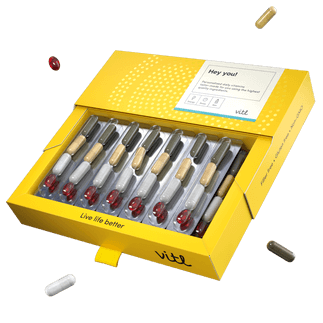 Hey you!
Get tailor made vitamins delivered to your door
Take your health consultation
Get your personalised vitamins
Pause or cancel anytime
Take Consultation
20% automatically applied at check-out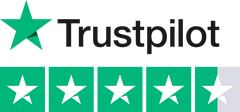 Personalised vitamins tailored to your diet, lifestyle and health goals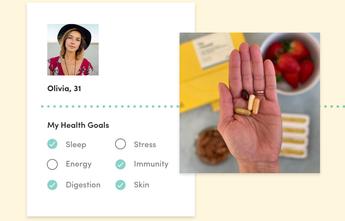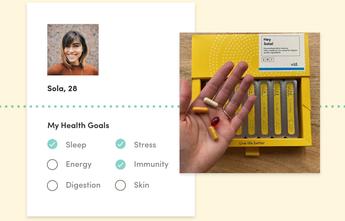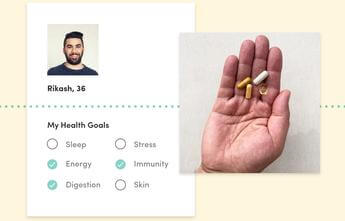 Confused with so much choice and not sure what vitamins you need? We'll remove the guesswork by tailoring your multivitamins to your diet, lifestyle and health goals.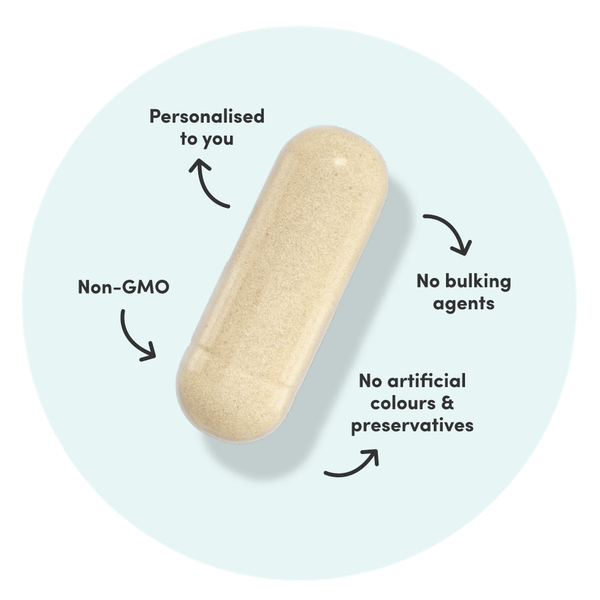 Clean ingredients to ensure maximum absorption
Traditional high street multivitamins are made using fillers and bulking agents to reduce manufacturing costs. At Vitl, we cut the chemicals so you can be sure you're absorbing maximum goodness.
What our customers are saying
"After using Vitl I can honestly say that this is the only way. I have wasted so much money and all you need is this subscription. You can really feel the difference."
Dustin C.
"Vitl is different. Vitamins tailored to me. The vitamins come in a very handy strip and are reasonably priced. Excellent service and I highly recommend it."
Diane C.
"I'm very happy with the quality of products and I think it's so helpful to be able to target specific health concerns. I love how the blood tests and DNA automatically feed into my pack recommendations."
Rachel M.
How it works
---
1. Take your free consultation
---
Receive your monthly pack straight through the letterbox. Pause or cancel anytime.
2. Review your results
---
Get personalised recommendations for vitamins and dietary advice.
3. Order your personalised plan
---
Answer diet and lifestyle questions from our experts.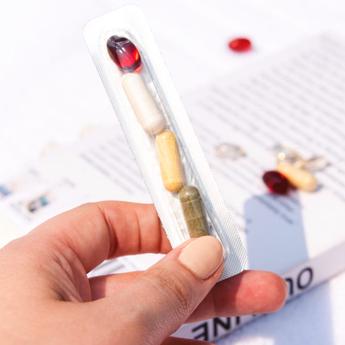 Looking for vitamins to support your:
Energy
Digestion
Skin
Get started today
20% off applied
Pause or cancel any time
Looking for vitamins to support your
energy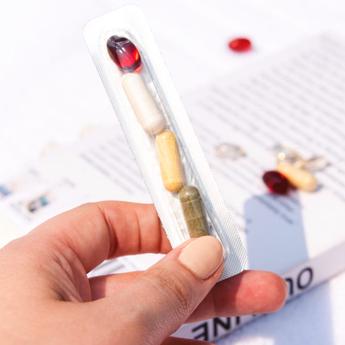 Looking for vitamins to support your
digestion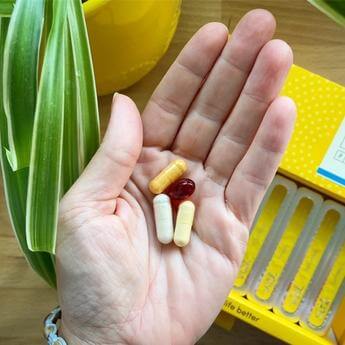 Looking for vitamins to support your
skin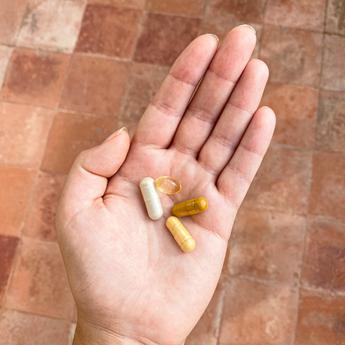 Get started today
20% off applied
Pause or cancel any time
Expert approved
---
We combine the latest in nutritional science alongside your actual dietary and lifestyle data to create the perfect combination of nutrients for your body.
Dr Monika Mozere

Geneticist

PhD

Dr Monal Wadhera

Medical Doctor

BSc MBBS MRCP MRCGP

Roxane Bakker

Dietitian

BSc. Nutrition & Dietetics

Christina Mamada

Nutrition Associate

MSc
Still have questions?
---
How long before I notice a difference?

Vitamin and mineral supplements are not medications, and therefore not designed to cure any illnesses. However, if you are currently deficient in a particular nutrient, then it's likely you'll notice a difference very early on. Our customers who have reported clearer skin, better energy levels, and/or less hay fever within a matter of weeks - check out our blog post on what you can expect when you start taking supplements here.

Can I integrate DNA or Blood Test results to further personalise my supplements?

Yes! Your DNA results will highlight which vitamins you're likely to have trouble absorbing efficiently. This will indicate which nutrients you may need to supplement with. Then, to get a clear picture of your current health status, you'll be asked a few questions about your diet and lifestyle. We'll then combine this information with your DNA results to personalise vitamins based on your nutritional needs and health goals. This is the same with your blood test results.

What happens if my diet, lifestyle or health goals change?

Our personalised vitamins are tailored to your individual needs based on your answers from our online consultation. If your diet, lifestyle or health goals change then you can retake the consultation and your recommendations will change accordingly. The vitamins and minerals provided are those which our nutrition team believes will fit best with your health goals and lifestyle, without including any unnecessary ingredients.
If you don't see your question, then please get in touch here.